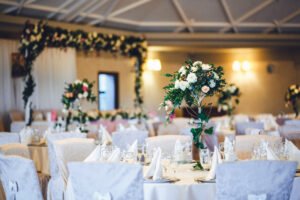 Let our team of experts make sure you get the most out of your VIRTUAL NON-PROFIT & CHARITY EVENTS
We strongly believe that philanthropy and online community engagement is extremely important in today's world, especially after experiencing Covid's aftermath. As a result, we strive to make it simple and affordable for individuals and companies of all sizes to host charity events that support and/or give to those in need. Through charity and fundraising planning a personal fulfilment is achieved and are community necessary projects to embark upon; like any occasion, they also require hard work, dedication, planning, and careful management.
We make it easy for you by delivering all the research and experience we gathered through the years. We offer throughout guiding along the various exciting and exhausting processes!
Virtual Event services include but are not limited to:
• Full Service Online Charity Event Management – A To Z
• Online Silent & Live Auction Management
• Securing Online Celebrity Support
• Development of Marketing & Sponsorship Material
• Fundraising Strategy Preparation and Implementation
• Coordination
• Donations Tracking.
CHECK OUT OUR AMAZING DEALS