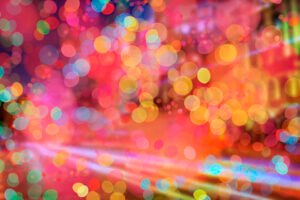 Create any Virtual Event that is available to the entire world!
Since the start of COVID-19, the actual demand for virtual events has skyrocketed all around the world. We joined the domain with our partner firms to manage customers' online events from start to finish – full project management – as an experienced Event Planning and Management Company with a strong staff.
We can be your important partners in providing information, developing strategies, and executing virtual events for you and your clients who wish to have a simple and successful online event.
Anyone who is new to virtual events should seek at least assistance and advice from them before attempting to put it into effect for the benefit of the event. That is why we are here to help you realize your dreams.
The company, as a virtual/online event organization, develops the best of techniques, makes the process simple, and strives to plan and execute events seamlessly using 3rd party technology solutions.
CrowdVision's mission is to leave a lasting impression on our clients, both businesses and individuals. We understand how important your event is to you.
We promise to assist clients in the following ways:
Achieve your event's aims and goals
For your virtual/online event, choose the top vendors.
Establish a budget and stick to it.
Make sure your event goes off without a hitch.
Please review our packages or email us at support@weplanparty.com for further information.
CHECK OUT OUR AMAZING DEALS